holistic management of emerging forest pests and diseases
#SummerSchool on emerging pests and diseases
If you are a PhD student, PostDoc or a Master's student interested in understanding the biology and the epidemiology of emerging pests and diseases in temperature forests, apply for a five-day Summer school on emerging pests and diseases in temperate forests.
The Summer school organised by AgroParisTech, INRAE, and the Université de Lorraine welcomes applications from all countries in the world to Nancy, East of France from 6 to 10 July 2020. Participants will learn how to monitor and control pests and diseases, in order to minimise concerns of institutional actors in European plant health surveillance and forest managers.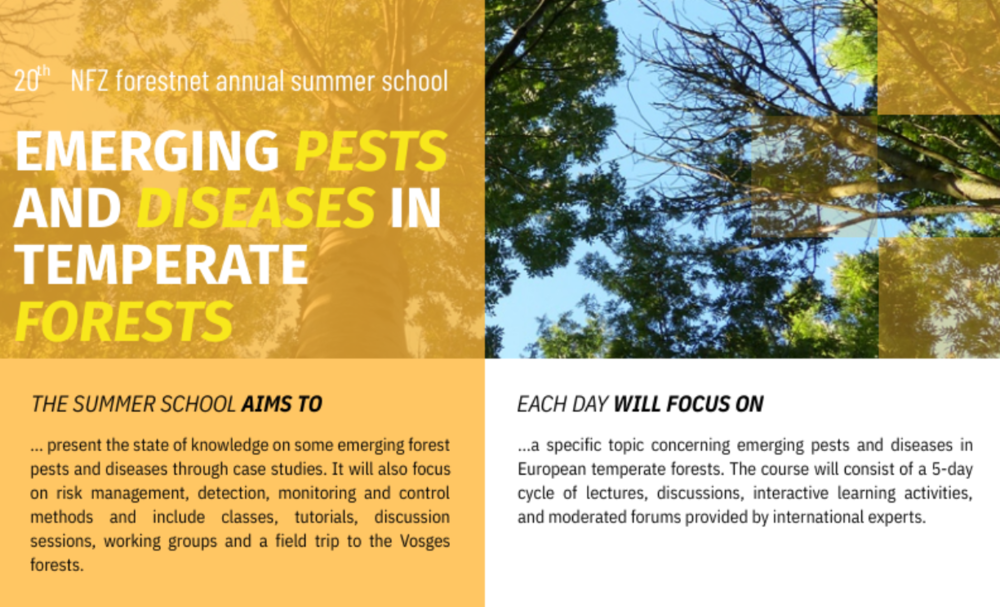 Learn more about the Summer school programme and application process here.