holistic management of emerging forest pests and diseases
HOMED releases a policy brief for improving forest resistance and resilience
The second HOMED policy brief is called "Fostering collaboration between pathologists and entomologists for better management of forest pest and pathogen invasion". The brief provides recommendations to policy makers on development of science-based guidelines for sustainable management improving forest resistance and resilience. It is based on a statement prepared by the HOMED project consortium on the occasion of the International Year of Plant Health (2020) and published in the open access scholarly journal Neobiota.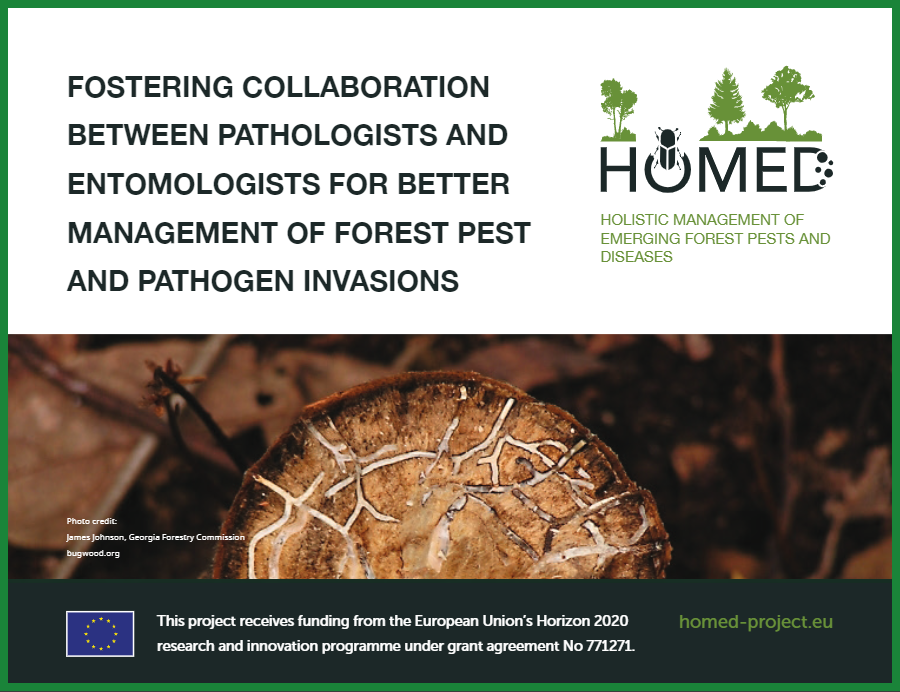 The International Year of Plant Health (2020), declared by the United Nations, is a once-in-a-lifetime chance to increase worldwide understanding about how plant health may help eliminate hunger, alleviate poverty, preserve the environment, and enhance economic growth.
As a result of global change, biotic dangers are posing unprecedented challenges to the world's forests. There is now substantial evidence that the paths by which alien pests and pathogens enter European forests are frequently the same, and that insects and fungi cohabit in the same damaged trees. Due to that, HOMED advocates increased interdisciplinary collaboration between forest entomologists and pathologists to improve long-term health of forests.
Access the HOMED Policy brief collection here.