holistic management of emerging forest pests and diseases
Third mentor workshop for HOMED PhD students and post-doctoral researchers
Last Friday, 21 January 2022, HOMED held its third online workshop with PhD students and post-doctoral researchers. This edition's topic was Science communication, the benefits and challenges related to it.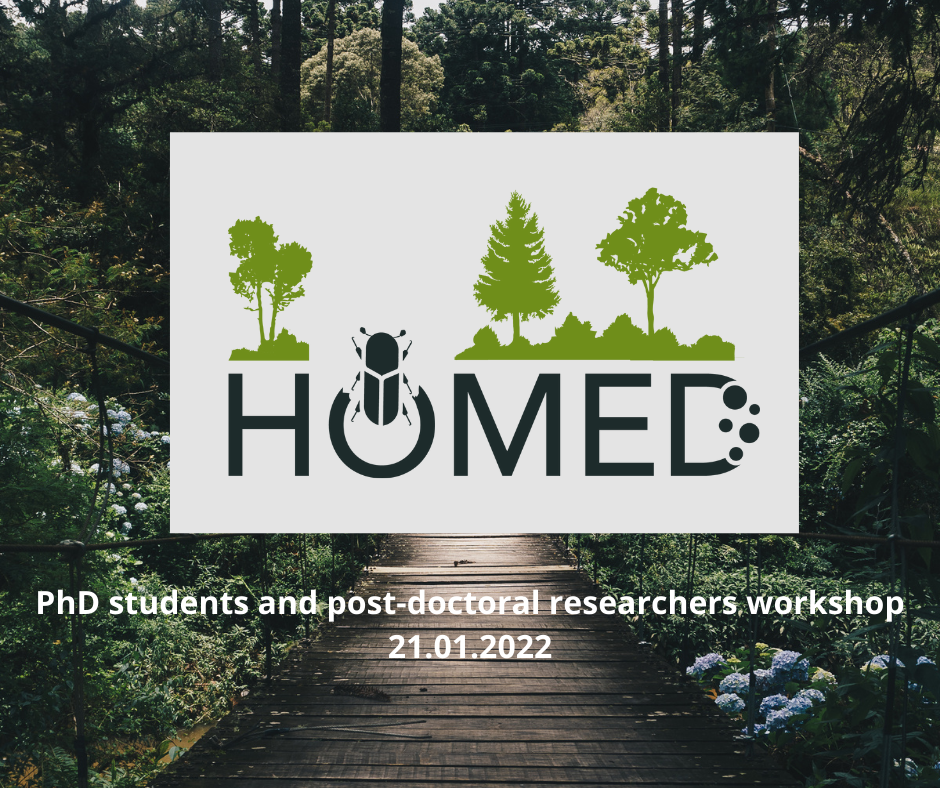 Promotional image for HOMED's PhD students and post-doctoral researchers workshops
HOMED communication and dissemination partners Pensoft Publishers presented best practices in science communication, along with useful guidelines on how to create impactful visual content. Following the presentation, PhD and post-docs shared their experience, concerns and vision about communicating scientific results. The topic revolved around the fine line between communicating preliminary results while protecting them from plagiarism.

Another matter of discussion was how the pandemic changed the world of communication. Early career researchers shared their experience on the difficulties in networking and establishing partnerships during online events. However, HOMED is planning to attend a number of conferences in 2022, like the IUFRO All-Division 7 in Lisbon, Portugal.