holistic management of emerging forest pests and diseases
New HOMED research: records of quarantine pests in the European part of the EPPO region
A new research article, conducted in the context of HOMED and published in the EPPO Bulletin, presents recent records of two ambrosia beetles: Cnestus mutilatus, new for the European part of the EPPO region, and Anisandrus maiche, previously found only in Eastern European EPPO member countries. Both species are considered quarantine pests for the European Union and represent a significant threat given their ability to establish and spread rapidly in new areas thanks to human-mediated transport of goods.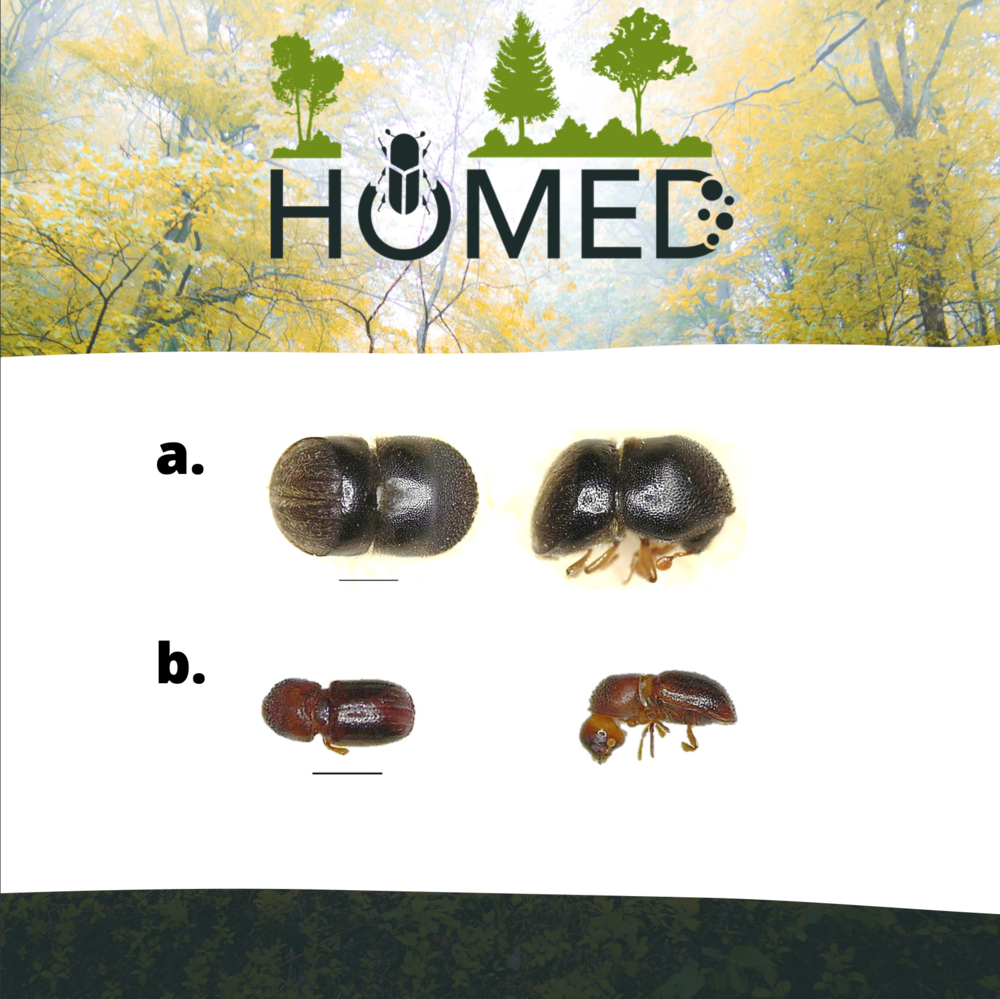 Dorsal and lateral views of Cnestus mutilatus (a.) and Anisandrus maiche (b.). Scale bar: 1.0 mm. Photos by F. Colombari
The two new alien species were found during a citizen science monitoring programme for ambrosia beetles in the Veneto Region (Italy). Since monitoring in that area is carried out regularly, it can be hypothesised that the introductions are quite recent. No evident damage or economic impact was observed and the two beetles are not known to build up large populations. However, being quarantine species in the EU, the potential spread of these two ambrosia beetles has to be considered, especially in higher risk areas, such as nurseries and ornamental plantations.
In relation to these recent introductions of ambrosia beetles, attention is being called to global trade networks, which are recognized as the direct and indirect driver of alien species introductions into new regions. The adoption of appropriate control measures has been suggested as a tool to reduce the risk of entry, establishment and spread of such species.
Read the full article
here
.