holistic management of emerging forest pests and diseases
The Global Plant Council acknowledges HOMED's contribution to forest policies
A recent article on The Global Plant Council (GPC) recognises the contribution to policy-making the HOMED project has through its collection of policy briefs. The GPC is a coalition of organisations that represents the experts in the plant, crop, agricultural, and environmental sciences globally. The GPC, furthermore, aims to promote plant science across borders and disciplines, supporting those involved in research, education, and training with the overarching objective of increasing awareness of plant research in science and society.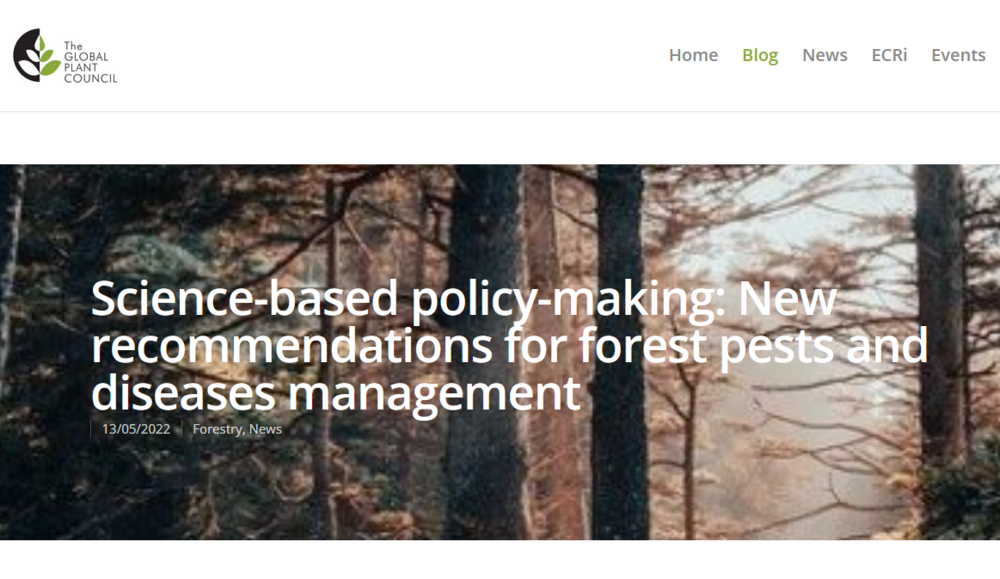 Article by the Global Plant Council
In its blog, the GPC has covered the evidence-based policy recommendations that have been generated by the HOMED project on the topic of effective prevention, detection, identification, eradication, containment or control of emerging pests and diseases in forest ecosystems.
The GPC recognises HOMED's efforts in enhancing the health of forests and boosting their vitality through a set of well-defined insights, guidelines and possible solutions for different risks related to invasive forest pests and pathogens in Europe. The article celebrates HOMED's collection of policy briefs that advance the health of forest ecosystems.
Proceeding to summarise the main key recommendations from each, the GPC article concludes with a call for policy- and decision-makers to attempt to incorporate these practical and comprehensive insights in policy frameworks in order to manage potential risks of emerging or invasive forest pests and pathogens in Europe.