holistic management of emerging forest pests and diseases
Forests in the spotlight: HOMED is featured in EIP-AGRI's Agrinnovation magazine
In May 2022, EIP-AGRI published the eighth edition of its Agrinnovation magazine - this time placing forests in the spotlight. "It is critical that we preserve our tree populations", Director-General Wolfgang Burtscher says, and to motivate stakeholders to do so, EIP-AGRI decided to tell the stories of some of the inspiring forest health advocates.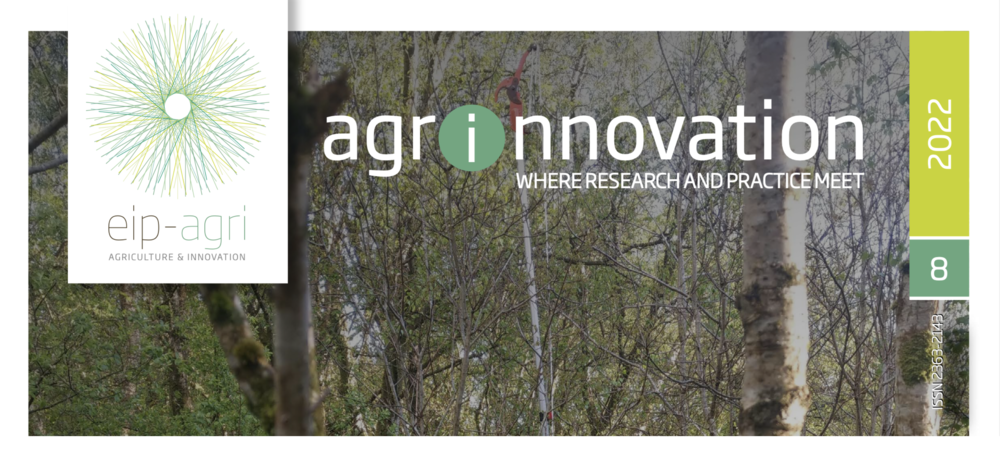 Agrinnovation magazine: volume 8
Here is what they had to say about HOMED:
In the last few decades, a growing number of native and non-native pests and diseases have caused severe losses to European forests. Horizon 2020 multi-actor project HOMED is developing science-based, practical methods and tools to assess and control emerging or invasive forest pests and pathogens.
"Insect pests and fungal pathogens may be harmless in their place of origin but very damaging when introduced in other regions, such as chestnut blight and ash dieback or Asian long-horned beetle in Europe. Due to global trade and environmental stresses including climate change, an increasing number of species can establish themselves and pose significant threats to European forest ecosystems, causing economic and environmental losses", says HOMED coordinator Hervé Jactel from INRAE, France.
HOMED is developing cost-effective, environmentally friendly methods and tools to prevent, detect and monitor invasive forest pests and diseases, so that they can be contained and controlled. Hervé explains: "We are developing early warning systems that detect pest and disease invasions early on, and best practices for efficient biocontrol in case eradication has failed. This includes pheromone traps in airports, sentinel plantations with European trees planted in foreign countries where the pests may come from, or mathematical models that help predict the spread of invasive species. The tools that we are developing benefit from cutting-edge technology, including new sensors and satellite technology. We test tools for four main types of pests and diseases: foliar moths and needle blight, which cause tree growth loss, and wood boring beetles and dieback fungi, which cause tree mortality."
Project researchers are working closely with forest managers, biosecurity agencies, policy makers and environmental NGOs to validate the tools as they are being developed. Hervé hopes that "forest entomologists and pathologists keep working together, and that these innovations may be taken up to better protect the health of European forests."
This article was published in the Agrinnovation magazine - Issue n° 8 - May 2022. Read the full issue here.