holistic management of emerging forest pests and diseases
Results in Brief: HOMED is celebrated for its innovative approaches to protecting Europe's forests
A recent 'Results in Brief' published by the Community Research and Development Information Service (CORDIS) calls attention to HOMED's technical innovations which can make European forests more resistant to invasive species. With nearly half a year having passed since HOMED's ending, we are happy to see its results are still making waves!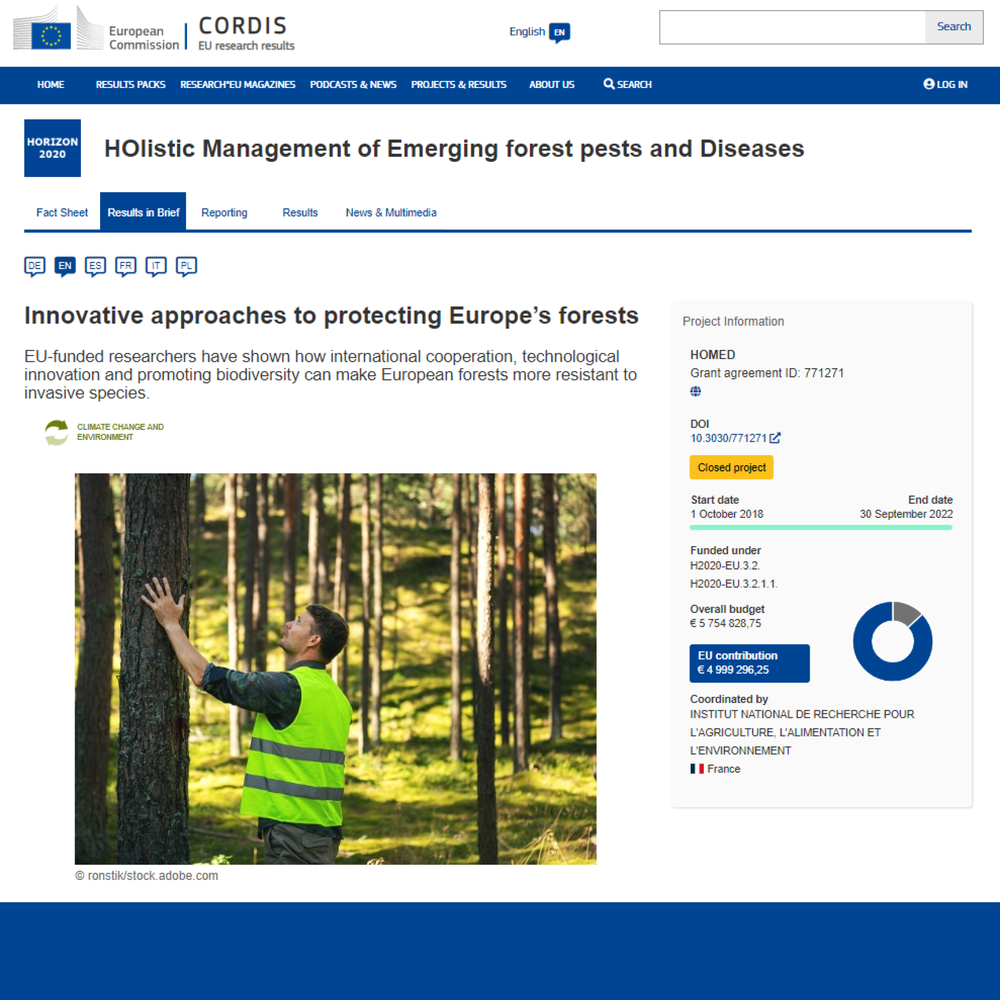 Recognising the need for a more holistic and structured approach to addressing the issue of invasive species, HOMED improved responses for each step of the invasion process: how pests are transported; where they arrive; how they establish themselves in forests; and how they spread. Find out more about HOMED's tools and knowledge covering the entire invasion process in the project's Knowledge Hub.
Inspired by the project's international cooperation, step-by-step approach and biodiversity promotion, CORDIS summarised HOMED's four years of prolific research as recorded by the project's coordinator Hervé Jactel from INRAE in France.
Read the full 'Results in Brief' in six languages here.